The CADDY EU Project Website
The CADDY official EU Project Website is the starting point and main source of information to understand what the project objectives were and which results have been achieved during the project timespan.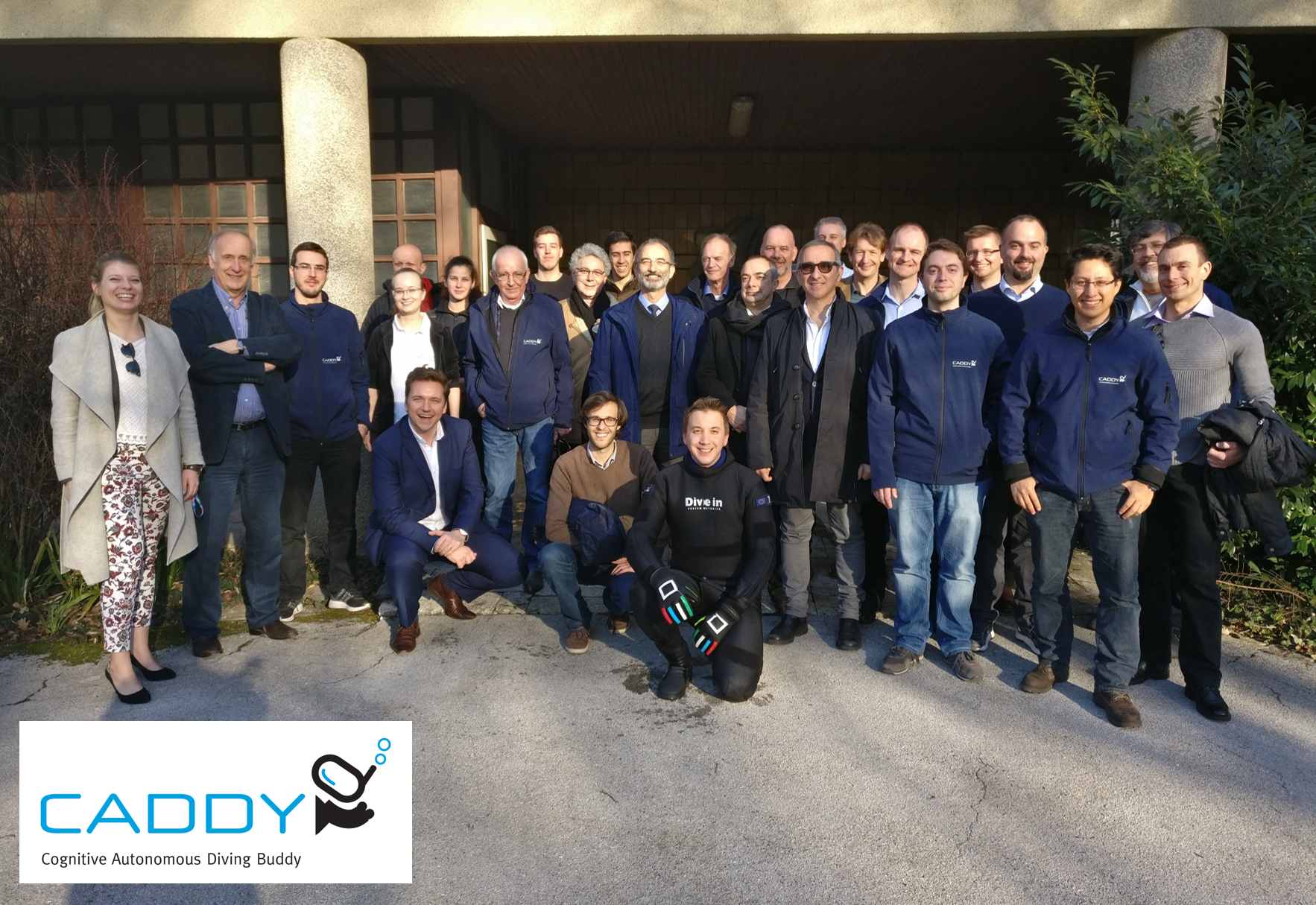 In particular, the datasets hosted by this website are related to the following objectives/results achieved:
Understand diver behaviour – «SO1. Achieve full understanding of diver behaviour through interpretation of both conscious (symbolic hand gestures) and unconscious (pose, physiological indicators) nonverbal communication cues.»

«SO1.a. Develop efficient and near real-time algorithms for diver pose estimation and gesture recognition based on acoustic and visual conceptualization data obtained in a dynamic and unstructured underwater environment.»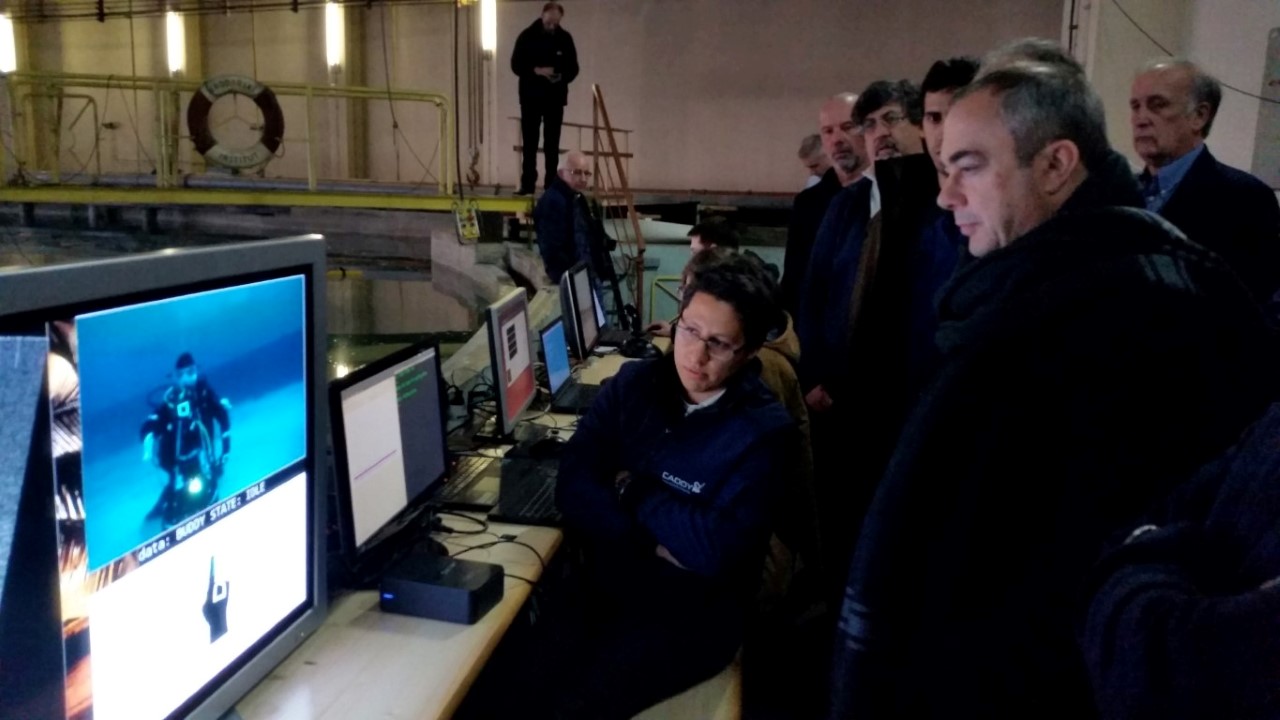 Cognitive mission (re)planner – «SO3. Develop a cognitive mission (re)planner which functions based on interpreted diver gestures that make more complex words.»

«SO3.a. Develop an interpreter of a symbolic language consisting of common diver hand symbols and a specific set of gestures.»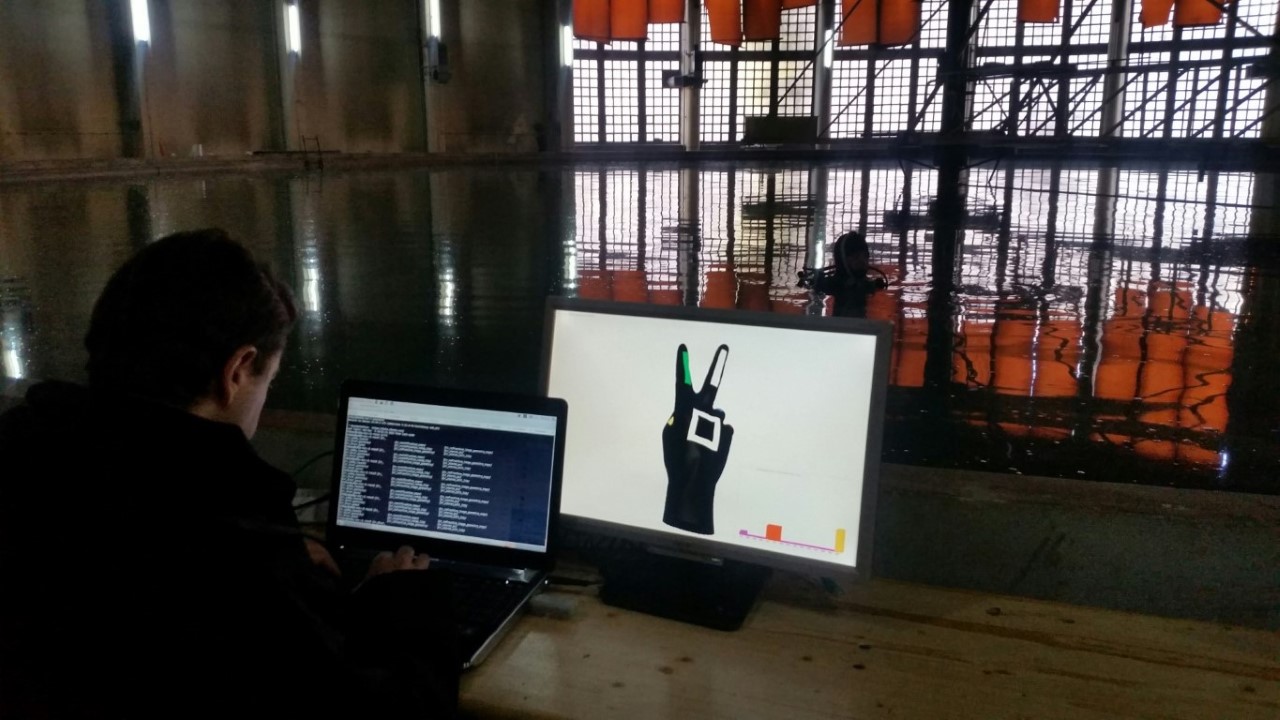 More pictures are available in the official Project Gallery.